Home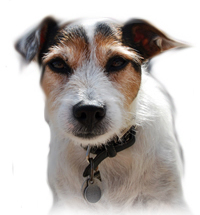 ---
LostDogSanDiego is a
FREE
resource for San Diego County residents!
Our goal is to bring lost dogs and their owners back together. Our website is unique, it takes the data you input and searches every shelter in San Diego County for your lost dog. If your dog is already at the shelter we will provide you the exact information hat you need to go and retrieve your pet.
This makes it easier for YOU to find your lost DOG!
How it works:
STEP ONE: Go to the LOST DOG page and CLICK "Add a dog to our registry".
STEP TWO: Enter the information required.
NOTE: Please upload a photo! People are visual and need to see the picture.
STEP THREE: Our website will use the search criteria you entered and scour all the San Diego shelters to find your dog. If the shelter has posted the dog on their website then there will be a match and you can go to claim your pet. (The page will look similar to this).
Shelter Name: County Of San Diego Animal Services
Shelter Contact Information:
Unique ID: A1234567
Kennel Number: S012
Necktag Number: S123
YOU NEED TO print out the page and take it to the shelter to retrieve your dog.
If the dog is at the shelter and has not yet been uploaded to their website we will not be able to produce a match.

If no match is found, Check out our FOUND page to see if anyone has listed your dog. As soon as a dog is uploaded to the county's website it will appear on our FOUND page.
Check back daily to see new dogs.
If there is no match yet, use our FREE resources page and also use our FREE flyers page to generate a customized flyer of your missing dog.
After you have found your dog, please check back in with us so we can share the great news!! To change the status of your dog, log in and click the "Edit listing".
Latest Found Dogs
» View All
Latest Lost Dogs
» View All